The SATELLITE 2022 Mobile App is Now Available!
Please find the access instructions below:
Download and install the SATELLITE 2022 app from the the Apple App Store or Google Play store.
Open the app and select 'Sign In.' Next, you must scroll down to 'My Show Planner' and select 'Create Your My Show Account.'
Enter the email that you used to register along with your Badge ID (received in your registration confirmation email), then select continue.
Create and confirm your password, select whether you would like to share your contact information with exhibitors, and follow the verification prompts to create your free account!
You're all set.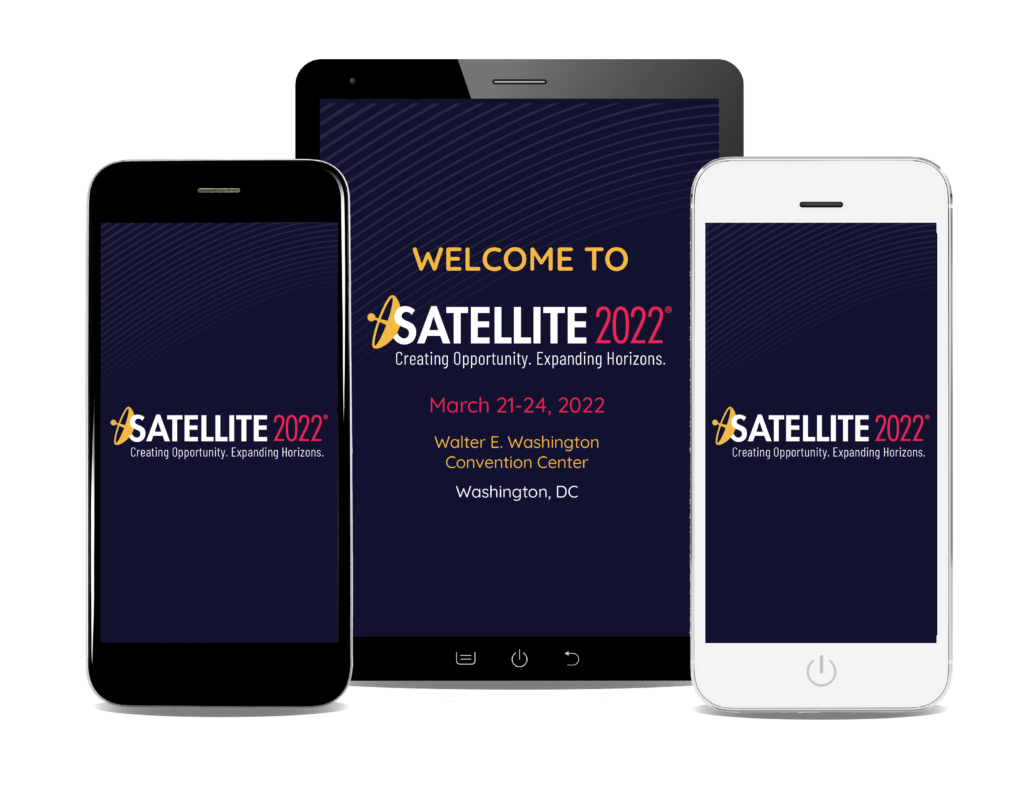 ---
EVERYTHING SATELLITE AT YOUR FINGERTIPS
The SATELLITE 2022 Mobile App is your FREE resource to search exhibitors, speakers, sessions, networking events, and the best way to stay up-to-date on all things SATELLITE. Whether you're interested in SGx 2022, the 6th annual Startup Space entrepreneur pitch competition, Partner Presentations, Conference Sessions, Networking Events, or meeting Exhibitors, you'll want to plan out your schedule through the mobile app so you don't miss something you've been waiting all year for.
There's also a lot more you can do on the app like:
SET YOUR SCHEDULE – Build your schedule of events at SATELLITE! Highlight the exhibitors you want to see, conference sessions and networking events you can't miss, and schedule meetings right in the mobile app.
CONFERENCE PROGRAM – The latest information, updated in real-time. Use the mobile app to search for conference sessions, see when they start, what room they are located in, and which speakers are on the panel.
EXHIBITOR LISTINGS – See a full list of all SATELLITE 2022 exhibitors, find information about their products and services, and pinpoint their location in the Exhibit Hall.
SPEAKERS – Did you see a speaker on the website but can't pin down the name of their session? Search for speakers by name and view the session they are speaking on.
FLOOR PLAN – View the interactive floor plan and maximize your time in the Exhibit Hall by mapping out your route!
ESSENTIAL UPDATES & INFORMATION – Direct from the SATELLITE team, you will get live updates on all events at SATELLITE.
GET CONNECTED – Follow our social media accounts to connect with the SATELLITE community during the event, and long after!
MAKE NEW CONNECTIONS – Set up meetings with other registered attendees! The mobile apps intuitive AI platform will make recommendations on people to meet based on your engagement at SATELLITE.
Download the application from the Apple iTunes or Google Play store today!